The Red Clad Loon and Huskermedic present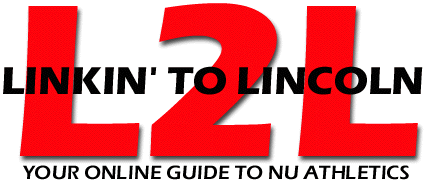 Welcome to Linkin' to Lincoln, your one-stop Husker HQ on the Internet. This site has moved! Please update your bookmarks to http://redcladloon.freeservers.com/loonlinks.htm.See you there.
Join the Linkin' to Lincoln e-mail list for news about this page, including major upgrades and updates. You can also chat with other Husker fans. Click here.
©2001 by The Red Clad Loon™, all rights reserved. All material is copyrighted. All other trademarks, tradenames and/or service marks on this website are the property of their respective holders. This site is not affiliated with the University of Nebraska or the Nebraska Alumni Association.